David L. Coleman, MD, Chair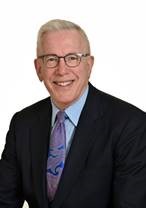 Dr. Coleman, a board certified internist and infectious diseases specialist, is the John Wade Professor and Chair of the Department of Medicine at the Boston University School of Medicine and Physician-in-Chief at Boston Medical Center. He has had a long-standing interest in basic mechanisms of macrophage function and the role of cytokines in regulating host defenses. His recent work has focused on medical professionalism in medical education and clinical practice.
Prior to assuming his current position, Dr. Coleman was Chief of Medical Service at the VA Connecticut Healthcare System and Interim Chair of the Department of Medicine at Yale University School of Medicine.
He serves on the Board of Trustees of the Boston Medical Center, on the Board of Directors of the Boston University Medical Group, and is a member of the Executive Committee of Boston University School of Medicine. Dr. Coleman is a fellow of the American College of Physicians. Dr. Coleman is the Chair of the ABIM Foundation Board of Trustees.
.
Jackie Judd, Immediate Past-Chair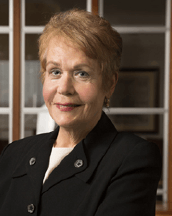 Jackie Judd spent decades in journalism, reporting for ABC News, CBS News, NPR and the PBS NewsHour. Throughout her career, Ms. Judd covered health care and social policy issues, politics, the Supreme Court and major international events.
She has been recognized with many awards, including national Emmys and an Edward R. Murrow Award. Ms. Judd also spent a decade at the Kaiser Family Foundation focusing on health policy communications and training journalists in countries with emerging AIDS epidemics.
Today, Ms. Judd is a communications consultant specializing in the non-profit sector. She frequently moderates events and conferences and holds public speaking and Ted Talk workshops.
Ms. Judd is Immediate Past Chair of the ABIM Foundation Board of Trustees and often serves on advisory committees in the health policy arena.
Fred Cerise, MD, MPH, Vice-Chair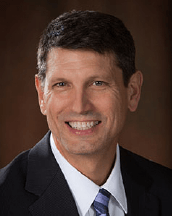 Dr. Cerise has served as President and Chief Executive Officer of Parkland Health since 2014. His previous roles include the Secretary of the Louisiana Department of Health and Hospitals and the Vice President for Health Affairs and Medical Education of the Louisiana State University System.
Fred holds a Bachelor of Science degree from University of Notre Dame and earned his Medical Degree at Louisiana State University, New Orleans. He completed a residency in Internal Medicine at the University of Alabama, Birmingham and earned a Master of Public Health degree from Harvard University School of Public Health.
He is a Commissioner on the Medicaid and CHIP Payment and Access Commission, and he serves on the boards of the Kaiser Family Foundation, American Board of Internal Medicine Foundation, and the Nurse-Family Partnership.
Jeanne Marrazzo, MD, MPH, Secretary-Treasurer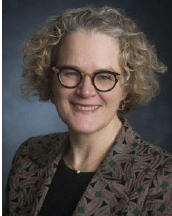 Dr. Marrazzo is Professor of Medicine and Director of the Division of Infectious Diseases at the University of Alabama at Birmingham. She is internationally recognized for her research and education efforts in the field of sexually transmitted infections, especially as they affect women's health and in the setting of HIV. She is a Fellow of the American College of Physicians and of the Infectious Diseases Society of America (IDSA), and was elected to the IDSA Board of Directors in 2018. She was Chair of the American Board of Internal Medicine Council from 2015-2018.
Dr. Marrazzo conducts research on the human microbiome, specifically as it relates to female reproductive tract infections and hormonal contraception, and its relationship to women's risk of STI/HIV acquisition. She was the Protocol Co-Chair for the VOICE Study (MTN-003), a placebo-controlled trial that randomized over 5,000 women in South Africa, Uganda, and Zimbabwe to oral or vaginal tenofovir-based HIV pre-exposure prophylaxis. She chairs the Biomedical Science Committee of the HIV Prevention Trial Network, the group tasked with integrating the biomedical science agenda across numerous clinical trials of antiretroviral prevention agents. She is also the Principal Investigator of the NIH-funded STI Clinical Trials Group and Co-PI of the Leadership Group of the Vaccine Treatment and Evaluation Unit.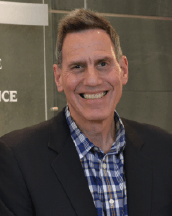 Richard J. Baron, MD, board certified in internal medicine and geriatric medicine, is President and Chief Executive Officer of the American Board of Internal Medicine and the ABIM Foundation. He was a former Chair of the American Board of Internal Medicine's Board of Directors and served on the ABIM Foundation Board of Trustees.
Dr. Baron practiced general internal medicine and geriatrics for almost 30 years at Greenhouse Internists, P.C., located in Philadelphia. Greenhouse was a pioneer in the comprehensive adoption of electronic health records in the small-practice environment. Following that, from 2011 to 2013, he served as Group Director of Seamless Care Models at the Centers for Medicare & Medicaid Services Innovation Center, where he led efforts related to accountable care organizations and primary care. Until joining the federal government, Dr. Baron also served on the board of the National Quality Forum and its Health Information Technology Advisory Committee, as well as the Standards Committee of the National Committee for Quality Assurance.
Dr. Baron served as Chief Medical Officer of Health Partners, a not-for-profit Medicaid HMO set up by four teaching hospitals in Philadelphia, from 1988 to 1996. He was the architect of the Best Clinical and Administrative Practices program, funded by the Robert Wood Johnson Foundation and the Center for Health Care Strategies, working with the medical leadership of Medicaid health plans around the country in learning collaboratives to improve the quality of care for their members. This program reached plans serving more than half of the Medicaid managed care population in the United States. He is a member of the Aspen Institute Health Strategy Group.
Dr. Baron received a bachelor's degree in English from Harvard College and his medical degree from Yale University. He completed house staff training at New York University-Bellevue Medical Center and served a three-year commitment in the National Health Service Corps in rural Tennessee.
Odette C. Bolano, FACHE, MHA, BSN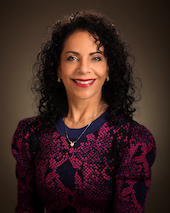 Odette Bolano, President and CEO, Saint Alphonsus Health System, provides executive leadership and strategic and operational oversight for a 610-bed, five-hospital system across Idaho and Oregon. Immediately prior to this role, from 2015 – 2018, she served as President of Saint Alphonsus Regional Medical Center, with responsibility for strategic and operational oversight for the medical center.
Saint Alphonsus Health System hospitals include Saint Alphonsus Regional Medical Center, Boise, Idaho; Saint Alphonsus Medical Center, Nampa, Idaho; Saint Alphonsus Medical Center, Ontario, Oregon; Saint Alphonsus Medical Center, Baker City, Oregon; and Saint Alphonsus Regional Rehabilitation Hospital, Boise, Idaho, which is a joint venture with Encompass Health – a leading national inpatient physical rehabilitation hospital, hospice, and home health provider. Saint Alphonsus also has several joint ventures including Life Flight Network, Home Health and Hospice, and several freestanding Imaging Centers.
The Health System employs 6,100 colleagues in Idaho and Oregon. As the Health System President and CEO, Odette also oversees the strategic direction for Saint Alphonsus Medical Group, with more than 550 primary care and specialty care medical providers over 76 clinic locations, and the Saint Alphonsus Health Alliance, a clinically integrated network.
Odette has been in senior leadership health care positions in for-profit, non-profit, and fully integrated health systems. Prior to joining Saint Alphonsus, Odette served as Senior Vice President of Kaiser Permanente, East Bay in Oakland, California. Prior to Kaiser, Odette served in a number of senior executive positions with Ascension Health, including President and CEO of St. Joseph Health System in Bryan, Texas, and Chief Operating Officer for Carondelet Health Network in Tucson, Arizona. Odette began her career as a nurse, received her Bachelor of Science in Nursing from Texas Christian University. She earned her Master's in Administration of Healthcare Services from the University of Houston, Clear Lake. She is a Fellow of the American College of Healthcare Executives.
An active civic and community leader, Odette serves as Secretary/Treasurer of the Idaho Hospital Association and Chair-elect of the Boise Metro Chamber of Commerce, and serves on the Boise Valley Economic Partnership (BVEP), Idaho Business for Education (IBE), Boise State University Foundation Board, and Boise State University College of Health Sciences Board of Ambassadors. Odette is an active member of the Carol Emmott Fellowship Board – a national organization committed to mentoring exceptional health care women leaders to achieve their highest potential and influence as leaders in health care. In 2020, Odette was appointed as a Board of Director to Idaho Power and IDACORP.
Odette was honored as TWIN (Tribute to Women & Industry) award recipient and recognized as one of Idaho Business Review's (IBR) 50 Women of the Year in 2019 and Woman of the Year in 2021.
In 2020, she was recognized by Modern Healthcare as one of the nation's most influential 50 Clinical Executives in Healthcare and Top 25 Women Healthcare Executives. In 2021, Odette was recognized as one of the Top 100 Most Influential People in Health Care and in 2022, she was once again recognized as one of Modern Healthcare's Top 25 Women Healthcare Executives.
In Idaho, Odette has been honored by the IBR as CEO of Influence and #1 in Idaho Business Review's Power 25 list, which names the region's most influential men and women in health care. In her free time, Odette enjoys traveling, reading, and spending time with her family.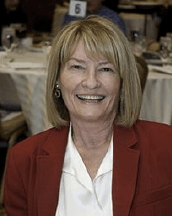 Susan Edgman-Levitan, PA, is Executive Director of the John D. Stoeckle Center for Primary Care Innovation at Massachusetts General Hospital, a lecturer in the Department of Medicine, Massachusetts General Hospital (MGH), and an Associate in Health Policy, Harvard Medical School. The Stoeckle Center is deeply involved in leading primary care transformation across the Partners Healthcare System in New England, now known as Mass General Brigham. Prior to MGH, Susan was the founding President of the Picker Institute. A constant advocate of understanding the patient's perspective on healthcare, she has been the co-principal investigator on the Yale/Harvard Consumer Assessment of Healthcare Providers and Systems (CAHPS) study and is a member of the Lucian Leape Institute and a Senior Fellow at the Institute for Healthcare Improvement (IHI). She is an editor of Through the Patient's Eyes, a book on creating and sustaining patient-centered care, The CAHPS Improvement Guide, and co-authored the Institute of Medicine 2006 report, The Future of Drug Safety: Promoting and Protecting the Health of the Public. She is a founding member of the MA Primary Care Alliance for Patients, a statewide collation working with the Massachusetts legislature to fund enhanced payments for primary care services and to support practices that are at risk because of the COVID pandemic. She also co-chairs the MassGeneralBrigham Patient Experience Leaders Committee.
Ms. Edgman-Levitan serves on several boards and national advisory committees, including the AHRQ National Advisory Council, the ABIM Foundation Board of Trustees, and the Primary Care Collaborative. In 2007, she received the Leadership and Innovation Award from the Center for Information Therapy and the 2016 Inaugural Richard Nesson award from the Massachusetts Health Quality Partnership. In 2020 she received the Partners Healthcare System Nesson award for System Collaboration. Susan holds degrees from the University of Michigan and the Duke University Physician Assistant program, where she received the Distinguished Alumni Award and inducted into the Duke University Medical Center Hall of Fame in 2004.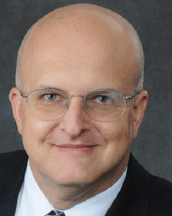 Dr. Ejnes, a board certified internal medicine specialist, is in outpatient practice at Coastal Medical in Cranston, Rhode Island, which he co-founded in 1995. Prior to joining the Lifespan health system in 2021, Coastal Medical was Rhode Island's largest private practice. It is a Level 3 Patient Centered Medical Home and a Medicare accountable care organization.
In addition to practicing full-time, Dr. Ejnes is Clinical Professor of Medicine at the Warren Alpert Medical School of Brown University. He is currently Chair of the American Board of Internal Medicine's (ABIM) Board of Directors, which he joined in 2016, and is a member of the ABIM Foundation Board of Trustees.
Dr. Ejnes is a member of the American College of Physicians' (ACP) delegation to the American Medical Association (AMA) House of Delegates and its Medical Informatics Committee. At ACP, Dr. Ejnes served as Chair of the Board of Regents, Chair of the Board of Governors, Rhode Island Chapter Governor. He also sat on the AMA Relative Value Scale Update Committee for a term. Among his local leadership activities, he is a past President of the Rhode Island Medical Society and the Rhode Island Society of Internal Medicine.
Dr. Ejnes earned his medical degree from Brown Medical School in Providence, Rhode Island in 1985 and did his internal medicine residency and chief medical residency at Rhode Island Hospital, also in Providence.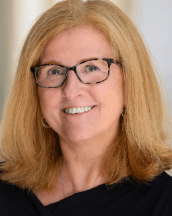 Dr. Green, board certified in Internal Medicine, is Vice Dean for Education at the Northwestern University Feinberg School of Medicine.
Over the course of her career, she has been a leader in competency based education and portfolio-based assessment systems. She has received numerous awards and honors, including the George H. Joost Outstanding Teacher Award and the Alpha Omega Alpha Robert Glaser Distinguished Teacher Award. Dr. Green is also co-director of the Center for Digital Health and Data Science Education at Feinberg. In addition to her academic roles, Dr. Green sees patients at the outpatient General Internal Medicine Clinic. She has authored multiple papers related to undergraduate medical education and is a reviewer for several medical journals.
Dr. Green is a member of the American Board of Internal Medicine (ABIM)'s Board of Directors and Trustees, and is the Former Chair of the Board of Directors. She has also served on the ABIM Council as Council Director and as a Past Chair of the ABIM Internal Medicine Board.
She received her medical degree from the University of Illinois, Chicago School of Medicine and went on to complete her internship and residency at Beth Israel Hospital, Harvard Medical School.
Ali M. Khan, MD, MPP, FACP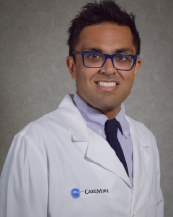 Ali Khan, MD, MPP, FACP is the Chief Medical Officer, Value Based Care Strategy at Oak Street Health, where he leads efforts in managed care strategy and operations, clinical design and public policy. Ali joined Oak Street Health in 2019 as Executive Medical Director of the Heartland Division and continues to practice general internal medicine.
Prior to Oak Street, he served as CareMore Health's Clinical Design Officer and in leadership roles at Iora Health.
Ali serves on the clinical faculty of the University of Chicago, Pritzker School of Medicine and is a Director of the American Board of Internal Medicine's Internal Medicine Specialty Board and the American Board of Internal Medicine Foundation. Ali was recognized as one of Modern Healthcare's Top 25 Emerging Leaders in 2021 and Crain's Chicago Business' Notable Executives of Color in Health Care in 2022. He is a fellow of the California Health Care Foundation and Leadership Greater Chicago.
Ali completed his residency at Yale-New Haven Hospital. He is a graduate of the Harvard Kennedy School and VCU's Medical College of Virginia, earning joint M.D. and M.P.P. degrees as a Harvard Public Service Fellow, and VCU's B.S./M.D. Guaranteed Admissions Program in Medicine.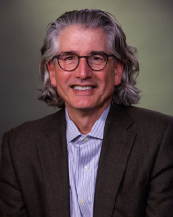 Dr. Leff is Professor of Medicine at the Johns Hopkins University School of Medicine, where he is the Director of the Center for Transformative Geriatric Research. He holds joint appointments in the Department of Health Policy and Management at the Johns Hopkins Bloomberg School of Public Health and the Department of Community and Public Health at the Johns Hopkins School of Nursing.
His research focuses on novel models of care delivery for older adults and issues related to multi-morbidity, risk prediction, performance measurement, and quality measurement and improvement, with an emphasis on home and community-based models of care. He has authored more than 175 peer-reviewed publications, 35 book chapters, and 2 textbooks on home-based medical care. Dr. Leff has served on multiple National Quality Forum, National Committee for Quality Assurance, and Center for Medicare and Medicaid Services (CMS) Technical Expert Panels. He is past-director of the JHOME (home-based primary care) Program at Johns Hopkins, cares for patients in the acute, ambulatory and home settings, and is an award-winning teacher and mentor.
He the past-Chair of the Geriatric Medicine Board of the American Board of Internal Medicine (ABIM) and past-Chair of the ABIM Council. He is also past-President of the American Academy of Home Care Physicians, where he helped develop and implement the Independence at Home Demonstration (section 3024 of the Affordable Care Act). He is a past member of the Board of Regents of the American College of Physicians and serves on the editorial board of the Annals of Internal Medicine. Dr. Leff received his medical degree from the New York University School of Medicine, completed residency in primary care internal medicine at the Johns Hopkins Bayview Medical Center and a fellowship in geriatric medicine and gerontology at the Johns Hopkins University School of Medicine, and served as a medical officer in the US Army.
Reginald Tucker Seeley, MA, ScM, ScD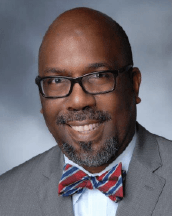 Dr. Tucker-Seeley is currently the Vice-President of Health Equity at ZERO-The End of Prostate Cancer.  In this role, he leads the development and implementation of ZERO's health equity strategy to reduce racial/ethnic and place-based disparities in prostate cancer.  Dr. Tucker-Seeley completed master and doctoral degrees in public health at the Harvard T.H. Chan School of Public Health (HSPH) and a postdoctoral fellowship in cancer prevention and control at HSPH and the Dana-Farber Cancer Institute (DFCI).  His research has focused on social determinants of health across the life course, such as the association between the neighborhood environment and health behavior; and on individual-level socioeconomic determinants of multi-morbidity, mortality, self-rated physical, mental, and oral health. His research has also investigated the association of financial hardship with health across the chronic disease continuum from prevention to end-of-life care.
Dr. Tucker-Seeley has a longstanding interest in the impact of health policy and social policy on racial/ethnic minorities and across socioeconomic groups. He has experience working on local and state level health disparities policy, and he has developed and taught courses focused on measuring and reporting health disparities. In 2017-2018, Dr. Tucker-Seeley was a Robert Wood Johnson Health Policy Fellow with a placement in the United States Senate.  Prior to joining ZERO, he was the inaugural holder of the Edward L. Schneider chair in gerontology and Assistant Professor in the Leonard Davis School of Gerontology at the University of Southern California (USC).  Prior to joining USC, he was an Assistant Professor of Social and Behavioral Sciences at DFCI and HSPH.
Antonia A. Villarruel, PhD, RN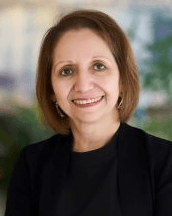 Antonia M. Villarruel, PhD, RN, FAAN, is the Margaret Bond Simon Dean of Nursing at the University of Pennsylvania School of Nursing and Director of the School's WHO Collaborating Center for Nursing and Midwifery Leadership. As a bilingual and bicultural researcher, Dr. Villarruel has extensive research and practice experience with Latino populations, health promotion, and disparities. Using a community-based participatory approach, she has been the PI/Co-PI of over eight clinical trials on reducing high-risk behaviors in teens. One program, to reduce sexual risk behavior among Latino youth – entitled Cuídate! was disseminated nationally.
Dr. Villarruel holds many leadership positions. She is an elected Fellow of the American Academy of Nursing and the College of Physicians of Philadelphia; she serves as Chair of the National Academy of Medicine (NAM) Culture of Health Program Advisory Committee, Chair of the Robert Wood Johnson Foundation Health Policy Fellows Subcommittee for the Selection Review Process and Co-chair of the Strategic Advisory Council of the AARP/RWJ Future of Nursing Campaign for Action. She has received numerous honors and awards including the Sigma Theta Tau International Nurse Researcher Hall of Fame Award, the Global Philadelphia Association's Globy Award for Educational Leadership, and the prestigious Ohtli Award from the government of Mexico. Dr. Villarruel earned her BSN from Nazareth College, an MSN from the University of Pennsylvania, and her PhD in nursing from Wayne State University. She is a registered nurse in both Michigan and Pennsylvania.
Heather Comer Yun, MD, FACP, FIDS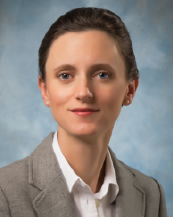 Dr. Yun, a board certified internist and infectious disease specialist, is an active duty Colonel in the United States Air Force. She is a Professor of Medicine at the Uniformed Services University of the Health Sciences, and Adjunct Professor of Medicine and Infectious Diseases at UTHealth San Antonio. She currently serves as the Deputy Commander for Medical Services at Brooke Army Medical Center, Joint Base San Antonio-Fort Sam Houston, Texas. She is also the Chief of Medical Services for the San Antonio Market of the Defense Health Agency.
Her active areas of investigation target infections in vulnerable military populations, including combat casualties and basic military trainees. Her research has focused on multidrug-resistant bacteria, infection prevention and hospital epidemiology, travel- and deployment-related infections, and respiratory viral infections. She has served as Medical Director of Infection Prevention at two referral military hospitals and while deployed to Afghanistan.
Dr. Yun currently serves on the IDWeek Program Committee and previously served on the ABIM Infectious Disease Board and the Accreditation Council for Graduate Medical Education's Residency Review Committee for Internal Medicine. She is a Fellow of the American College of Physicians and the Infectious Disease Society of America, and has received numerous teaching and leadership awards.
Dr. Yun earned her bachelor's degree at Colorado College and her medical degree at Yale University. She completed residency and infectious disease fellowship training at the San Antonio Uniformed Services Health Education Consortium.