Richard J. Baron, MD - President and CEO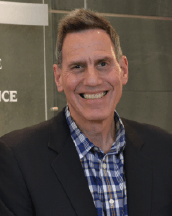 Dr. Baron, board certified in Internal Medicine and Geriatric Medicine, is President and Chief Executive Officer of the American Board of Internal Medicine and the ABIM Foundation. He was a former Chair of the American Board of Internal Medicine's Board of Directors and served on the ABIM Foundation Board of Trustees.
Dr. Baron practiced general internal medicine and geriatrics for almost 30 years at Greenhouse Internists, P.C., located in Philadelphia. Greenhouse was a pioneer in the comprehensive adoption of electronic health records in the small-practice environment. Following that, from 2011 to 2013, he served as Group Director of Seamless Care Models at the Centers for Medicare & Medicaid Services Innovation Center, where he led efforts related to accountable care organizations and primary care. Until joining the federal government, Dr. Baron also served on the board of the National Quality Forum and their Health Information Technology Advisory Committee, as well as the Standards Committee of the National Committee for Quality Assurance.
Dr. Baron served as Chief Medical Officer of Health Partners, a not-for-profit Medicaid HMO set up by four teaching hospitals in Philadelphia, from 1988 to 1996. He was the architect of the Best Clinical and Administrative Practices program, funded by the Robert Wood Johnson Foundation and the Center for Health Care Strategies, working with medical leadership of Medicaid health plans around the country in learning collaboratives to improve the quality of care for their members. This program reached plans serving more than half of the Medicaid managed care population in the United States. Dr. Baron is a member of the Commonwealth Fund advisory group on Health Care Delivery System Reform and has served as co-Chair of the Public Health – Health Care Collaboration Workgroup of the Centers for Disease Control and Prevention. He is a member of the Aspen Institute Health Strategy Group.
Dr. Baron received an English degree from Harvard College and his medical degree from Yale University. He completed house staff training at New York University-Bellevue Medical Center and served a three-year obligation in the National Health Service Corps in rural Tennessee.
Daniel Wolfson - Executive Vice President and Chief Operating Officer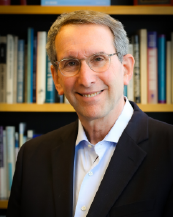 Daniel B. Wolfson is Executive Vice President and COO of the ABIM Foundation, a not-for-profit foundation focused on advancing medical professionalism and physician leadership to improve the health care system. Mr. Wolfson has been instrumental in leading the Choosing Wisely® campaign (www.choosingwisely.org), a multi-year effort engaging more than 80 specialty societies to promote conversations between clinicians and patients about utilizing the most appropriate tests and treatments and avoiding care that may be unnecessary and could cause harm.
As President and CEO at the Alliance of Community Health Plans, he spearheaded the creation of HEDIS. Prior to that, he was the Director of Planning and Research at the Fallon Community Health Plan. During that time, he led the product development team that launched the first Medicare risk contract.
Mr. Wolfson received his master's degree in health services administration from the University of Michigan, School of Public Health.
Vincent J. Mandes - Chief Financial Officer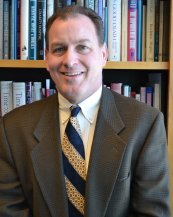 Mr. Mandes, an experienced financial management professional with a strong background in strategic planning and business development is Senior Vice President of Finance and Chief Financial Officer (CFO) at the American Board of Internal Medicine and the ABIM Foundation. He directs activities associated with the security and investment of the assets and funds of both organizations and is responsible for providing overall direction for the accounting, tax, insurance, budget, and credit and treasury functions. Additionally, he ensures that financial transactions, policies and procedures meet organization short- and long-term objectives, as well as regulatory requirements.
Previously, Mr. Mandes served as Vice President of Finance at Lincoln Investment Planning, Inc., where he managed all aspects of financial activities: treasury, cash management, taxes, forecasts, risk management, and coordination of independent third- party professional services. Before that, he spent twelve years at Rose Management Services, a multi-million-dollar restaurant management company which operates 60 casual dining restaurants, where he served first as Controller and later as Chief Financial Officer. Early in his career, he was Controller at Wallquest/Design Directions Inc., and a CPA at K.P.M.G. Peat Marwick.
Mr. Mandes, a certified public accountant, earned his bachelor's degree in accounting from Widener University and his MBA in finance from LaSalle University.
Pamela Browner White - Senior Vice President of Communications & Chief Diversity, Equity and Inclusion Officer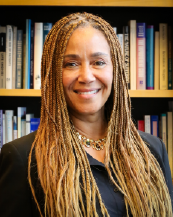 Ms. Browner White, Senior Vice President of Communications & Chief Diversity, Equity and Inclusion Officer at the American Board of Internal Medicine (ABIM) and ABIM Foundation, has more than 30 years of experience in communications, public affairs, community relations and strategic development. She oversees all communications and diversity, equity and inclusion operations and activities for ABIM and the ABIM Foundation, working to expand and enhance outreach to physicians and external stakeholders, increase organizational transparency and effectively communicate the importance of board certification and medical professionalism.
Before joining ABIM and the ABIM Foundation, Ms. Browner White was Senior Vice President of Corporate Communications and Strategic Development at Esperanza, Inc., the largest Hispanic faith-based nonprofit organization in the U.S. There, she developed a dynamic communications strategy to build a local and national reputation with key internal and external stakeholders and managed relationships with top-tier media and advanced strategic partnerships to secure resources to support the organization's mission.
Previously, she was Vice President, Public Affairs for Cancer Treatment Centers of America, where she engaged various audiences, including patients, physicians, media and industry leaders on important health care issues. She also held senior leadership roles with the Philadelphia Eagles and Citizens Bank of Pennsylvania. In addition, Ms. Browner White has a history of community service and is Chair Emeritus of the Board of Directors for the Marian Anderson Award and Former Chair of the Workforce Investment Board and Philadelphia Youth Council.
She earned a bachelor's degree in communications from Youngstown State University.
John Held - Senior Director of Communications and Brand Management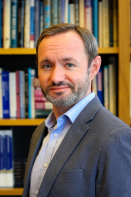 Mr. Held is Senior Director of Communications and Brand Management for the American Board of Internal Medicine (ABIM) and ABIM Foundation. In this role he is responsible for the development and implementation of internal and external communications campaigns aimed at increasing physician engagement in ABIM's programs, as well as efforts to advance the Foundation's communications initiatives in medical professionalism and building trust.
He previously served as Director of Communications for the ABIM Foundation, where he helped create and lead strategic communications initiatives to support the Foundation's organizational goals, including the nationally-recognized Choosing Wisely campaign.
Before that Mr. Held was Director of Communications for the American Cancer Society, where he oversaw communications strategies in a number of areas, including income development, mission delivery and advocacy. While with the Society, his work in the communications field was recognized with first place Pepperpots for Excellence in Communications, multiple times, by the Philadelphia chapter of Public Relations Society of America.
Mr. Held earned a bachelor's degree in Speech Communication from Millersville University and is President of its Alumni Association.
Timothy J. Lynch, JD - Senior Director of Foundation Programs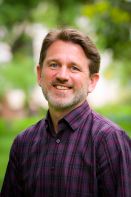 Tim Lynch is Senior Director of Foundation Programs for the ABIM Foundation. Mr. Lynch joined the Foundation in 2010 and is responsible for overseeing the Foundation's programs related to advancing medical professionalism.
Before joining ABIM, Mr. Lynch was an officer with The Pew Charitable Trusts, where he worked on a range of health and other state policy issues. Among other projects, he was instrumental in creating an initiative designed to increase children's access to oral health services. Earlier in his career, he served for six years as a Counsel to the Senate Judiciary Committee in Washington, DC. He has also worked as an attorney in private practice in Washington and Philadelphia.
Mr. Lynch graduated magna cum laude from Georgetown University, and received his law degree with honors from The University of Chicago Law School.
Dana Levin - Manager, Foundation Programs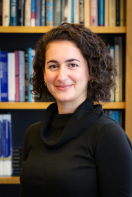 Dana Levin is Manager of Foundation Programs at the ABIM Foundation; in this role she oversees all learning activities and community engagement, including the Building Trust Learning Network. She also supports individual grantees and leads efforts to engage health care organizations and stakeholders in the Building Trust initiative.
Before joining the ABIM Foundation in 2022, she spent six years leading physician engagement initiatives for the American Board of Internal Medicine (ABIM) including the launch and management of the Community Insights Network, which connects physicians with opportunities to test and provide feedback on ABIM programs, tools and materials. Previously, she worked in government affairs and development at the Reach Out and Read National Center in Boston.
Ms. Levin earned her bachelor's degree in French and art history from Vassar College, and her master's degree in public administration from the University of Pennsylvania.
Jaime McClennen, MS - Communications Manager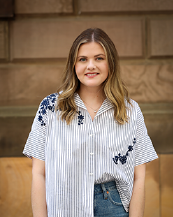 Jaime McClennen is the ABIM Foundation's Communications Manager. In this role she oversees all day-to-day Foundation communications, including social media, media relations and Building Trust initiative communications.
Before joining the ABIM Foundation, Ms.McClennen worked with various health care and tech organizations at national public relations firm Gregory FCA. Prior to that she managed all communications for Benefits Data Trust, a Philadelphia-based health and human services nonprofit. Other past experiences include various communications work for Crouse Hospital, AARP New Jersey, and the National MS Society.
Ms.McClennen received her bachelor's degree from Rutgers University in both communications and human resources, and her master's degree in public relations from the Newhouse School at Syracuse University.
Amberlyn Hopper - Program Associate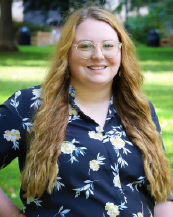 Amberlyn Hopper is the Program Associate at the ABIM Foundation. In this role, she assists with the coordination of many programs and initiatives, including the Foundation's annual forum, the John A. Benson Jr., MD Professionalism Article Prize, and the Building Trust Learning Network.
Before joining the ABIM Foundation, she worked for various nonprofits and B Corps where she assisted with their community outreach and event planning operations, as well as other high-level projects and trainings. She has also worked as a writing tutor at Drexel University. In her free time, she volunteers as a grant writer for various nonprofits.
Mrs. Hopper received her bachelor's degree in English with a minor in Political Science from Drexel University.
Nicholas J. Mackara - Digital Content Associate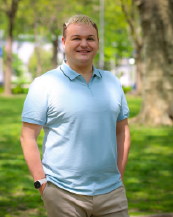 Nicholas Mackara is the Digital Content Associate at the ABIM Foundation. In this role, he has a hand in creating all things interactive: design, user experience, and ensuring the Foundation's digital communications are staying current with industry best practices.
He manages the Foundation, ChoosingWisely, and Building Trust websites as well as the Foundation's social media, and the ChoosingWisely App.
Before joining the ABIM Foundation, Mr.Mackara worked with political candidates and nonprofit organizations to develop online fundraising strategies, create eye-catching graphics, and implement digital strategy. Prior to working in the digital space, Mr.Mackara worked in the banking industry and for the Walt Disney Company.
Mr.Mackara received his Bachelor's degree in Public Relations from Rowan University.
Helen Egner - Executive Administrator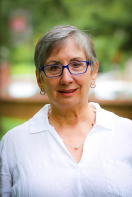 Ms. Egner is Executive Administrator of the ABIM Foundation. In this role, she manages the coordination of all high-level administrative support functions, including calendar, travel, facilitation of events and meetings, governance and activities for ABIM Foundation EVP and COO Daniel Wolfson and staff. Additionally, Helen supports Foundation initiatives through the facilitation of project and contract management, assisting with monitoring project progress, tracking applicable finances related to various projects, assisting with program execution and other high-level projects.
Prior to joining the ABIM Foundation, Ms. Egner was an Employee Relations Manager for PWC Consulting, responsible for resolving human resources issues for Partners and staff based in the continental US. While at PWC Consulting, Ms. Egner was part of the team responsible for new hire orientation, new manager training and Partner training in all aspects of company policies and procedures. Ms. Egner has completed coursework in Human Resource law, work measurement analysis and real estate.